分类:Strain Accommodation during Phase Transformations in Olivine-Based Cathodes as a Materials Selection Criterion for High-Power Rechargeable Batteries
来自Big Physics
论文题录信息
Meethong, N., Huang, H.-Y., Speakman, S., Carter, W. and Chiang, Y.-M. (2007), Strain Accommodation during Phase Transformations in Olivine-Based Cathodes as a Materials Selection Criterion for High-Power Rechargeable Batteries. Adv. Funct. Mater., 17: 1115-1123. https://doi.org/10.1002/adfm.200600938
作者
作者识别好之后,当做每一篇文献的一个分类标记。
Meethong, N., Huang, H.-Y., Speakman, S., Carter, W. and Chiang, Y.-M.
标题
Strain Accommodation during Phase Transformations in Olivine-Based Cathodes as a Materials Selection Criterion for High-Power Rechargeable Batteries.
期刊
这里规定一个标准格式,或者有必要的话分开每一项。
Adv. Funct. Mater., 17: 1115-1123(2007).
期刊名称
卷
期
页码
年
DOI
10.1002/adfm.200600938
Abstract
High energy lithium-ion batteries have improved performance in a wide variety of mobile electronic devices. A new goal in portable power is the achievement of safe and durable high-power batteries for applications such as power tools and electric vehicles. Towards this end, olivine-based positive electrodes are amongst the most important and technologically enabling materials. While certain lithium metal phosphate olivines have been shown to be promising, not all olivines demonstrate beneficial properties. The mechanisms allowing high power in these compounds have been extensively debated. Here we show that certain high rate capability olivines are distinguished by having extended lithium nonstoichiometry (up to ca.?20?%), with which is correlated a reduced lattice misfit as the material undergoes an electrochemically driven, reversible, first-order phase transformation. The rate capability in several other intercalation oxides can also be correlated with lattice strain, and suggests that nanomechanics plays an important and previously unrecognized role in determining battery performance.
摘要
人工或者机器翻译的摘要。
点评梳理
赞或者踩
表达读者的意见,最好还有一句话来解释这个意见。
总结和评论
问WHWM:说了什么,怎么说的,为什么说这个为什么这样说,对我有什么意义我觉得怎么样
这篇文章...
概念地图
本文工作在哪个概念上,用了什么概念,主要贡献了哪些新概念、新联系。将来要做概念对齐,对其之后可以把概念当做分类标记。这样这篇文章就会出现在相应的概念词条下面。
本文研究了一下几个概念:Electrochemistry,Lithium-ion batteries,Phase transitions。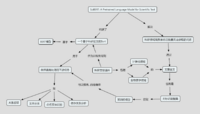 (画一下,展示到这里)
参考文献
参考文献列表
本文的所有参考文献
文内重要参考文献
区别本文的所有参考文献,选择其中最重要的少量几篇。
拓展的重要文献
拓展到本文的参考文献之外,本领域和本文紧密相关的论文